504/IS Stainless steel putty knife for polishing Venetian stucco and lime putty. Plastic handle
Stainless stell putty knife for polishing Venetian Plaster and Lime Plasters with plastic handle, rounded angles, milled blade edges, mirror polished blade.
PAVAN produces the wides range of spatulas in the market today. The variety of its range can satisfy all professional uses. Handle made with selected types of wood (beech, acacia), to obtain better resistance. Tempered steel blade of viariable thicknesses. Flexibility and toughness are guaranteed in each job for best results.
Available Sizes:
Size: 80mm - 3.2 in
Size: 100mm - 3.9 in
Size: 120mm - 4.7 in
Size: 150mm - 5.9 in

Stainless steel
Plastic handle
Hand made tools in Italy

If selected product combination is currently unavailable.
Please Call us for availability.
Phone: 866-452-9982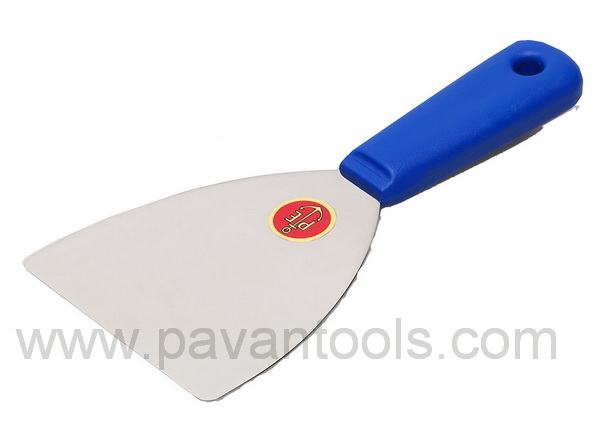 Pavan stainless steel putty knife spatula

Great tool to work with.